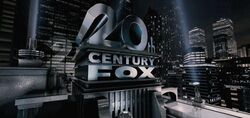 20th Century Fox Film Corporation (or simply 20th Century Fox) is a motion picture production company founded in 1935 out of the merger of Fox Film Corporation (founded in 1915) and 20th Century Pictures, Inc. (founded in 1932). Its most successful movie to date was Avatar.
Popular franchises under the Fox umbrella include "Star Wars", "Home Alone", "Die Hard", "Ice Age", "Revenge of the Nerds", "X-Men", "Alien", "Predator" and "X-Files".
20th Century Fox produced Wall Street (1987) and Wall Street: Money Never Sleeps (2010).